Bevelling Machines With Automatic Feeding
Art. 920 J BEVEL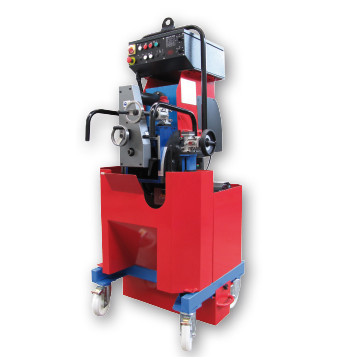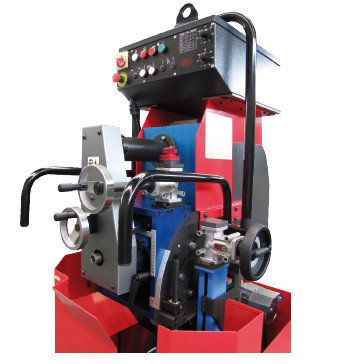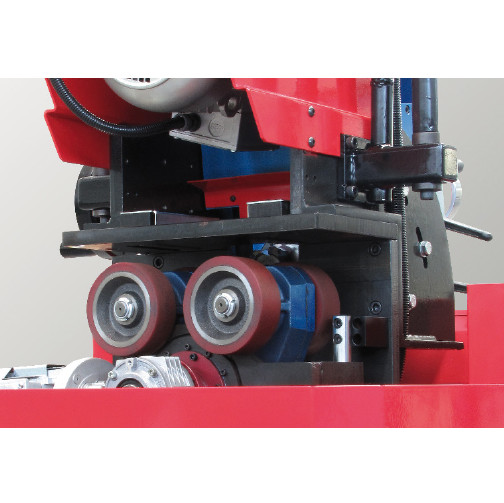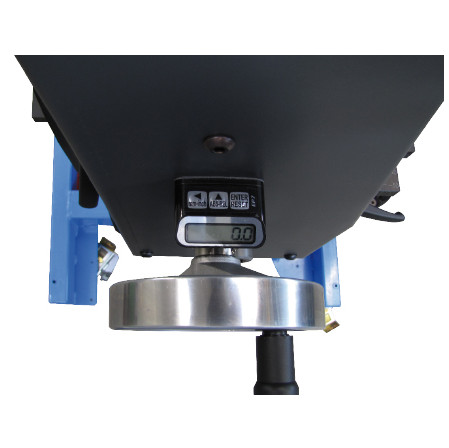 Description :
Frame in steel and aluminum casting.
Hardened work plate with sliding rollers.
Motorized feeding with four polyurethane wheels.
Trolley complete with height adjustment devices, chips protection. chip box, and swivel wheels with brake.
Possibility to work with the trolley lifted in the presence of irregular floor.
Performances :
ART. 920 J BEVEL
Motor power
Three-phase 230/400 Volt, 4kw, 50/60 Hz, 4 pols

Chamfer depth (Z axis)
Max 90 mm
Chamfer width ( X axis)
Max 55 mm
Chamfering angle
From 0° to 30°
Plate thickness
From 8 mm to 100 mm
Cutter
Ø 80 mm, Z6, R8 - Optional R6
Cutter speed
From 0 to 900 RPM
Chamfering speed
From 0 to 1,2 mt/min
Working height
920 mm ÷ 1110 mm
Working direction
Dimensions
760 x 750 x h 2100 mm
Weight
Kg. 420
Packing dimension
1100x1100x2000mm - Kg. 455
(*) Different voltage available on request.
Cutter :
Sketch

Art. C0920
Diameter
Ø80 mm
H=50 mm
Ø=27 mm
(1x)
Insert
RCMT1606
Ø16
Thickness
6 mm
N°
6
Material
WIDIA
Insert code
J1606
Option
For light alloy
J1606/A
Bevelling Performances :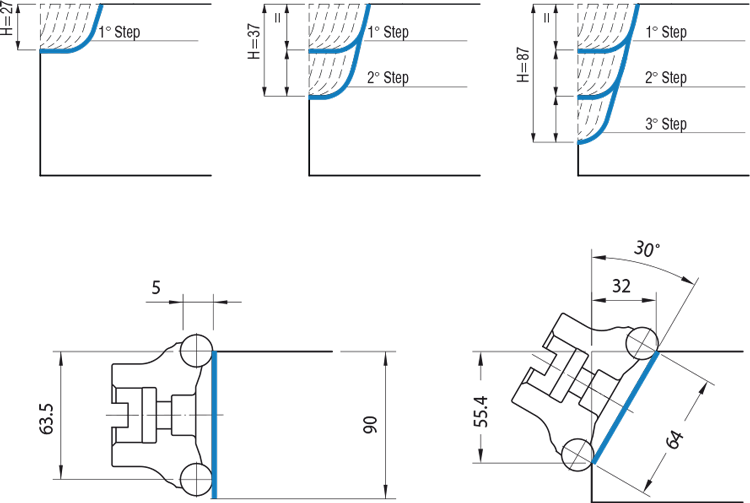 Special Versions:
- Plate thickness 8/220 mm
- Plate thickness less than 8 mm
Video :
---